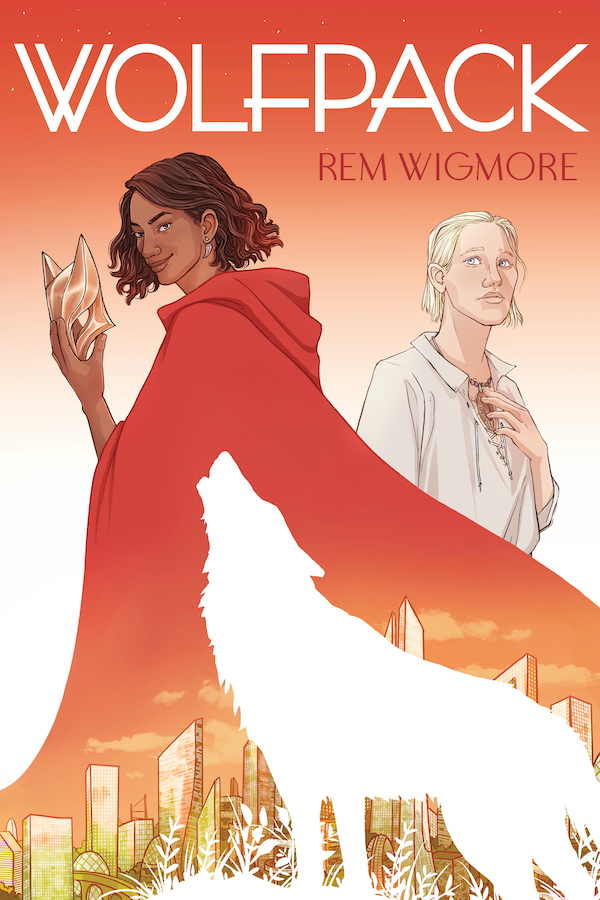 Queen of Swords Press Newsletter – January 2023
Welcome to the new year! May it be a good one for all of you!
New book! We've had to overcome a few obstacles and delays along the way, but Rem Wigmore's Wolfpack is up for preorder direct from Queen of Swords Press (ebook and print) and all major ebook platforms. Preorder for print elsewhere will starting appearing this weekend and the actual book release will be happening on 1/12/23. There'll be author reading videos and a sale on Foxhunt starting on 1/12 on our website to celebrate! There's also more stuff in the works, so please stay tuned.
News
Something we're very excited about is happening this month: it's our 6th birthday! We've very excited and we want to thank everyone who's helped us make this far on our publishing journey! We've also got even more great books and events coming this year so we hope you'll stick with us for those too!
And what are birthdays without friends to help us celebrate? The awesome Jamey Morris of the Fistful of DOOM metal show will be doing a drawing of Alex Acks's steampunk books, Murder on the Titania and Wireless on the show's Instagram(comment on the post to enter on Monday 1/9/23) Jamie has been a great supporter of the Press for a couple of years – boosting and reviewing our titles, interviewing Catherine for the Ripple Music Blog (her only heavy metal-related appearance to date!) and plugging us to his friends and fans. Thanks to him, we've met some great bands and musicians online and made to feel pretty welcome in a corner of that scene. So check out Jamey's show and tell him we sent you!
January's fun stuff:
Write On! Radio KFAI  – Did you miss last month's Write On! Radio interview and reading by Michael Merriam? No worries! It's online in the archive now! Listen to a great interview and short readings from Mike's Minneapolis-based urban fantasy, Last Car to Annwn Station!
The German edition of Catherine Lundoff's werewolf novel, Silver Moon, published by Ylva Publishing, will be going on sale 1/13-1/15 so get a deal on your copy if you read fiction in German!
Big congratulatory shout out to Jennie Goloboy (Obviously, Aliens), whose screenplay, "Thorfinn's Axe," is a finalist for the Portland Comedy Film Festival (and go check it out if you'll be in Portland, Oregon on 2/12!
And big congratulatory shout out to Catherine Lundoff for having one of the top circulating Indie Author Books on Biblioboard. Out of This World: Queer Speculative Fiction Stories was our first published title, way back in 2017, so it's really cool to see that 5 years later, it's still finding its people. It's also in libraries from Minneapolis to Qatar so it's seeing a lot of the world!
We're starting work on our upcoming titles this month, Death by Silver by Melissa Scott and Amy Grisworld and Little Nothing by Dee Holloway, Catherine will be appearing at the Eau Claire Library in Wisconsin in February for the launch of a cool new LGBTQ+ nonprofit (more news soon!), and we're all working on our schedules for readings, conventions, festivals and classes so more on that soon, too!