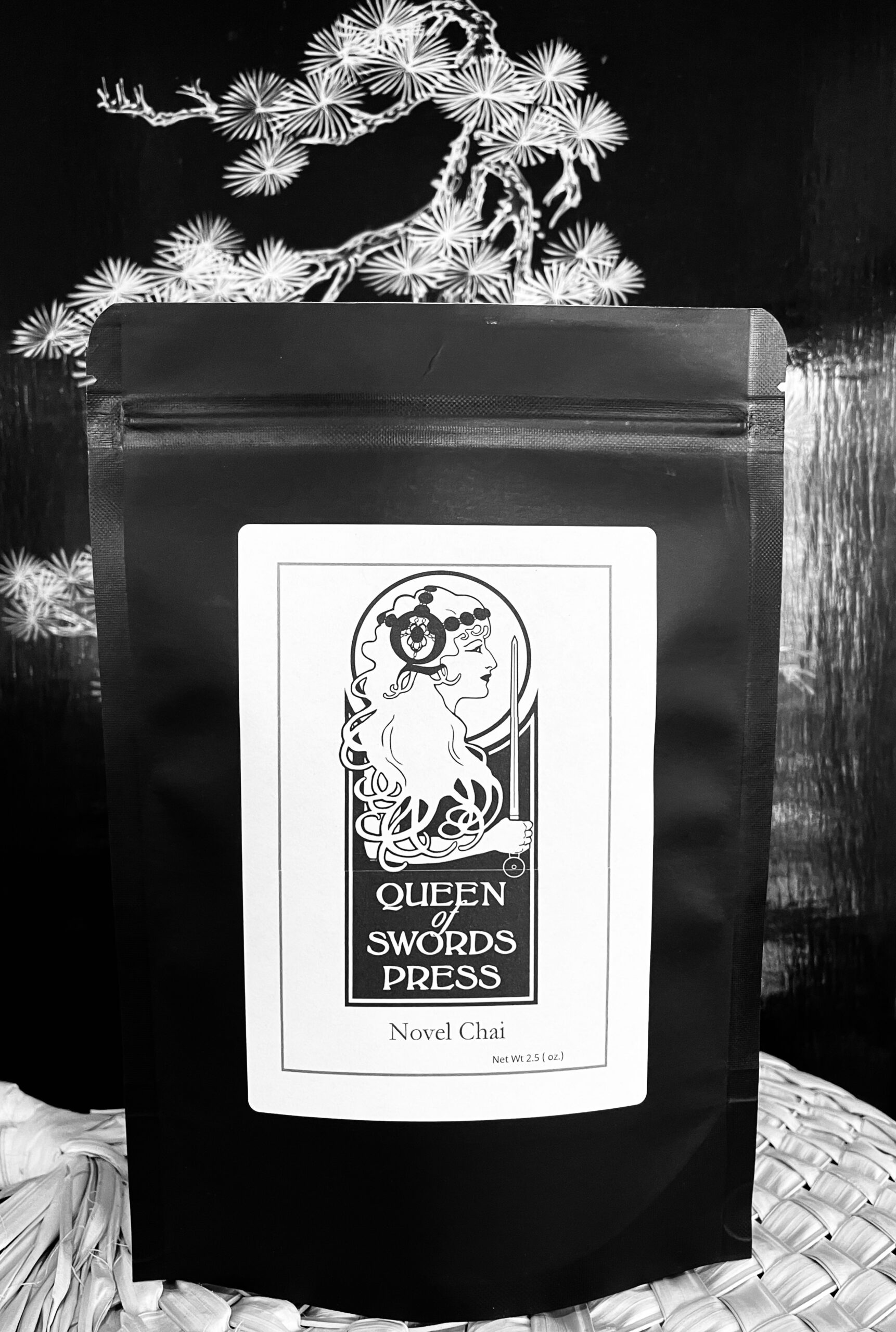 We have two fun preorders up this month!
Our tea + a mug + the book of your choice gift package is up! The tea is a terrific and tasty chai blend from our wonderful friends at Minneapolis' own Bingley's Teas and we highly recommend it!
We're releasing Minnesota author Jennie Goloboy's hilarious science fiction novel, Obviously, Aliens, on November 1st, but you can preorder your copy now from our website. Amazon, B&N, Kobo and beyond.
Look for the Queen of Swords Press table at Columbia Heights Pride on October 9th from 11-5 AM and at Twin Cities Book Festival on October 16th! We'll be tabling with author Michael Merriam at TC Book Fest and Catherine will be appearing on the Local Author Showcase.
News About Our Authors:
Catherine Lundoff:
Rem Wigmore:
New! Rem was interviewed on the If This Goes On Podcast on 10/17!
Foxhunt got a great shoutout as an "essential" solarpunk novel on Tor.com in this great article about solarpunk by Justine Norton-Kertson!
Rem was a guest on the Tales from the Trunk Podcast on October 1st.
You can also listen to a delightful 5 minute reading from Foxhunt, hosted by Arty Bees Bookstore in Wellington.
Foxhunt has been getting some terrific reviews! You can find links to some of them here, including this new one from Bookstagrammer @Bankrupt_bookworm!
Rem will be appearing at the Verb Wellington Readers and Writers Festival in November and has a bunch of other fun stuff coming up!
A.J. Fitzwater:
Lucky folks at the Nelson Arts Festival will get to hear A.J. read from Out Here: An Anthology of Takatāpui and LGBTQIA+ Writers from Aotearoa on October 25th at the Suter Theatre. They'll also be appearing at WORD Christchurch next month. In the meantime, they're working on a new novel during their arts residency at The Arts Centre in Christchurch. And Cinrak continues to get great reviews like this one!
Jennie Goloboy:
Jennie will have a a Big Idea post on John Scalzi's blog on November 4th and will be reading on the Strong Women, Strange Worlds webcast on November 5th. Stay tuned for more local events and readings in the November newsletter!
Emily L. Byrne:
Emily Byrne's story "Diplomacy" was recently featured on the Nobilis Erotica Podcast.
Lots more coming up soon! Please stay tuned!