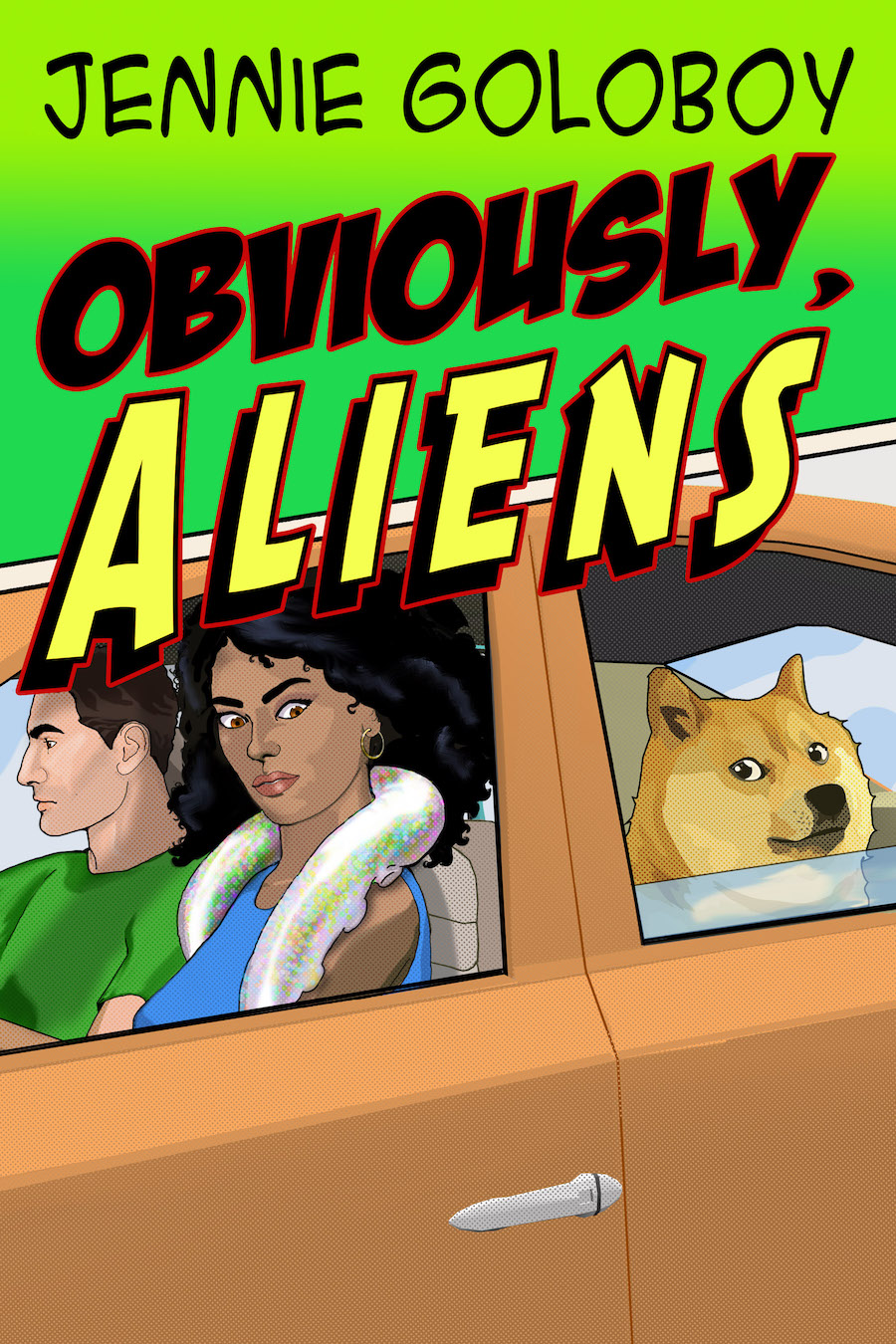 Queen of Swords Press News:
Obviously, Aliens by Jennie Goloboy  is out NOW and available everywhere including direct from our webstore!
Gift package reminder – Get Aliens or one of our titles with our tasty new tea blend from Bingley's Teas and a Queen of Swords Press mug!
Geek Girl Con – we'll have a virtual table at this fun con again this year! Enter GGCon21 at checkout from 11/13-11/14 to get 10% our books when you buy direct from our "booth!"
Feminist Book Club Holiday Fair on 11/27, Seward Neighborhood, Minneapolis. We'll have a table, we'll have books and the tea package for sale AND Jennie will be joining us to sign books! Lots of other great local feminist-friendly businesses too!
Picture of tea package
Jennie Goloboy –
Jennie will have a post up about Obviously, Aliens at John Scalzi's The Big Idea blog on 11/4!
Check out this 11/5 reading by Jennie and other great authors at Strong Women, Strange Worlds!
Signing at Feminist Book Club! See book table note above!
Rem Wigmore –
Rem's queer solarpunk novel, Foxhunt, has gotten some great publicity, including a starred review in Publishers Weekly but we just as wowed by this piece by one of the editors of Solarpunk Magazine at Tor.com naming it "one of five essential climate-forward fiction."
Foxhunt was recently featured in a sold-out gift box at Oasis Scents in Wellington, NZ and Rem is a featured author at
Verb Wellington, Wellington's book festival. Rem was also featured on the Quilted Bananas Rado Show in Wellington last week.
Stay tuned for more fun stuff coming up!